Best Schools In Gurgaon 2021 - 22 | Top school List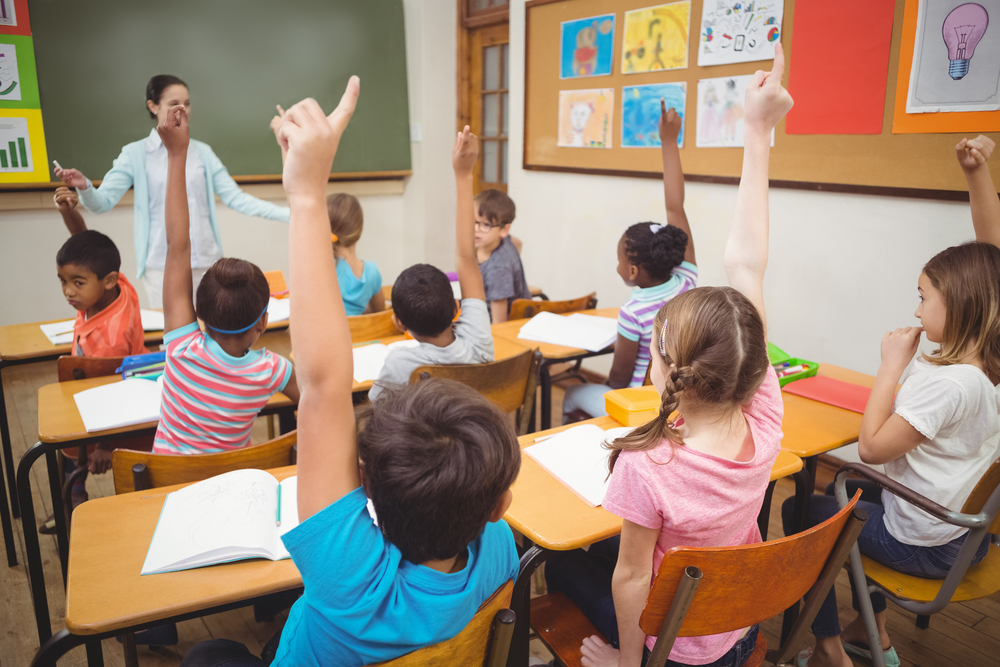 January 1, 1970
---
---
Living anywhere if you have kids, school searches are more troublesome than home search. You can live a little down your expectations but none spoils or takes any risks with their children's future and their schooling. Being the second home for any child the school has to be as special as their home is. Not only it is their future involved as what they will become but more importantly who they will become comes in the way. To search schools, find the best one near and see that their academics and your economics still remains balanced throughout the way all along. But if are in Gurgaon here is a little help to make your mind a little more clear on your child's school's decision.
List of Top 10 Schools in Gurgaon 2021:-
GEMS INTERNATIONAL SCHOOL, PALAM VIHAR
THE SHRI RAM SCHOOL, ARAVALI
DAV PUBLIC SCHOOL, SECTOR 14
MANAV RACHNA INTERNATIONAL SCHOOL
SCOTTISH HIGH INTERNATIONAL SCHOOL
DELHI PUBLIC SCHOOL, Gurgaon
SALWAN PUBLIC SCHOOL
LOTUS VALLEY INTERNATIONAL SCHOOL
BLUE BELLS MODEL SCHOOL
GD GOENKA SIGNATURE SCHOOL
1. GEMS INTERNATIONAL SCHOOL, PALAM VIHAR:

This school also has CBSE patterned affiliation and is a co-ed school in Gurgaon. It has school grades from Montessori level to the final grade 12. This school also offers all day classes facility for its students. With school syllabus, it has very different kinds of co-curricular included in its schedules to make students good both in class and in a field. Be it anything sports, arts, music or anything else, this school tries to make students ready for every field the students are interested in.
So this was the list of some of the best schools in Gurgaon. Being on a top of all these schools has equal parts for both academic and co-curricular as these schools realize that every activity is important for students for their mental and physical development. Hope this helps while choosing a school for your kid according to your financial and economical status.
Address: Sector 3, C2 Block, Palam Vihar, Gurugram, Haryana 122017
2. THE SHRI RAM SCHOOL, ARAVALI: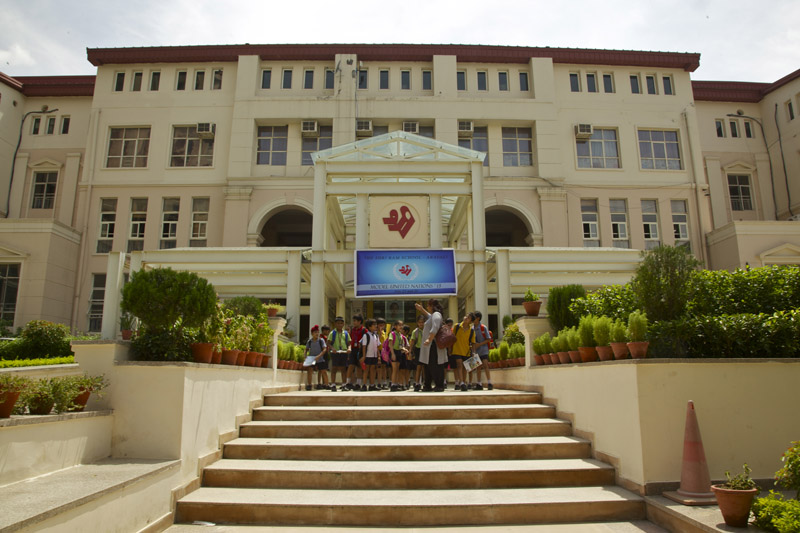 It follows CISCE pattern for its academic syllabus and has classes from grade 1 to grade 12 for its students. It is a co-ed school with students as girls and boys included in one class learning together. Along with knowledgeable academic learning, this school hosts many varied co-curricular activities to make students more and more eligible and better. With all those studies and learning sciences, there are various indoors and outdoors activity to make student and their minds more open. It is certainly one of the best schools Gurgaon has.
Address: Hamilton Court, Behind, DLF City, DLF Phase IV, Gurugram, Haryana 122002
3. D A V PUBLIC SCHOOL, SECTOR 14: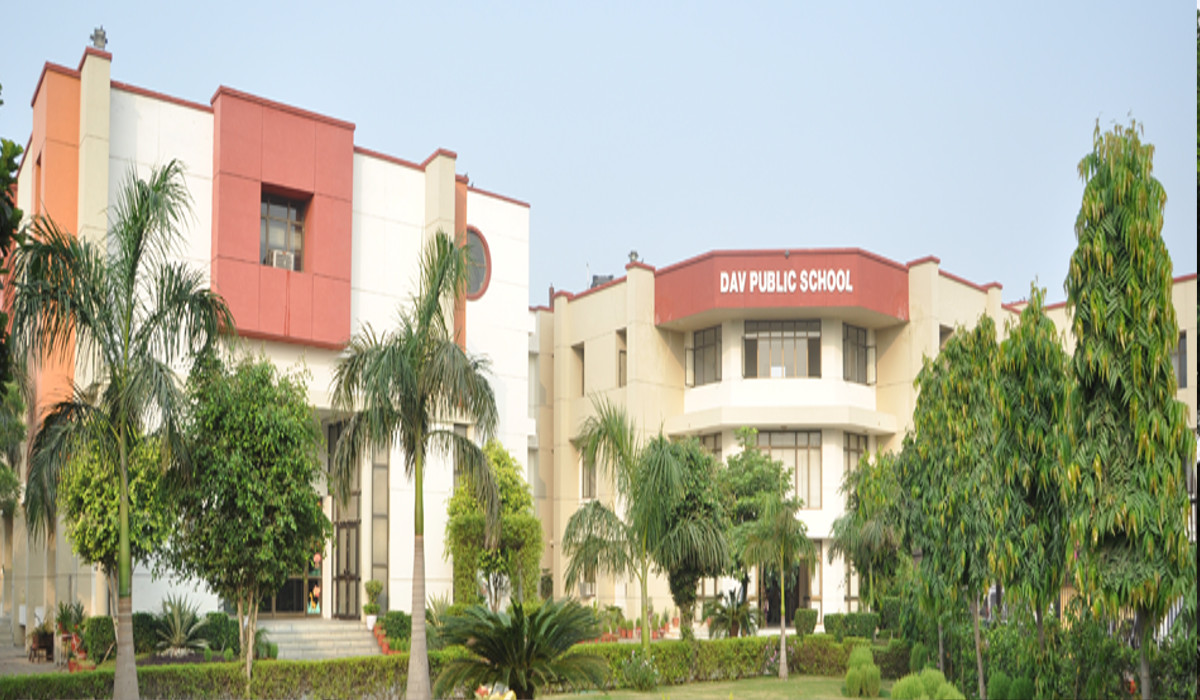 Being a CBSE affiliated pattern school that has classes from Montessori to 12 level. It is a co-ed institute and offers day classes facility students. Like many good schools, this school also has much varied co-curricular activities included in its syllabus along with a knowledgeable academic system.
Address: Sector 14, Gurugram, Haryana 122002
4. MANAV RACHNA INTERNATIONAL SCHOOL: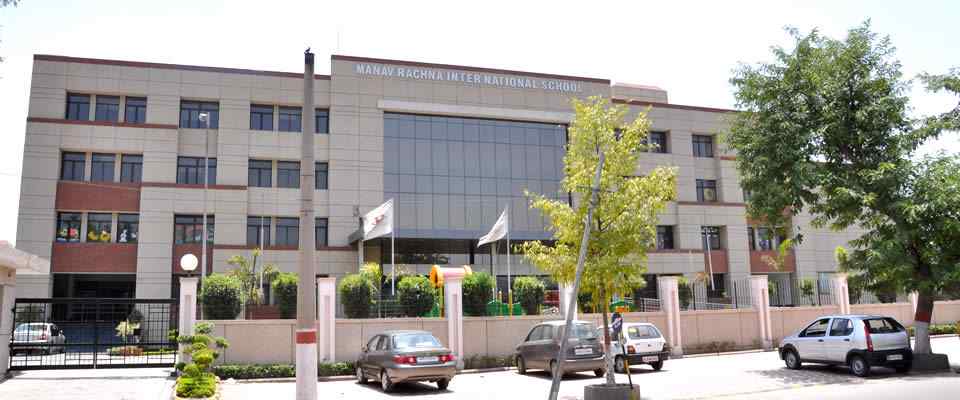 Being a co-ed institute it offers day classes for all its students and has grade 1 to grade 12 classes. Including its various academic syllabuses it also has various varied co-curricular students which make the schooling more fun for the students along with life learning and academic knowledge. It is a school that tries to connect students with the society and believes in knowledgeable learning.
Address: C Block, Nirvana Central Rd, Mayfield Garden, Sector 50, Gurugram, Haryana 122018
Block F, Greenwood City, Sector 46, Gurugram, Haryana 122001
5. SCOTTISH HIGH INTERNATIONAL SCHOOL: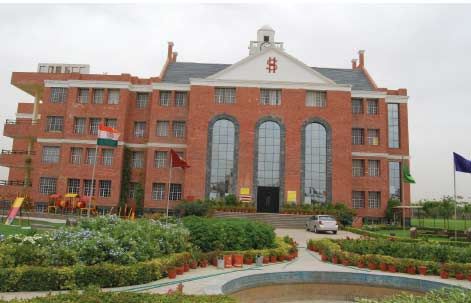 This is one of a kind school where it follows IB, ISC, IGCSE and CBSE patterns included. It is a co-ed school where they have classes from first to twelfth grade. It also offers all day classes for its school. From academic studies to archery, swimming, golf, scuba diving, hockey, taekwondo, lawn tennis, cricket, art, craft, horse riding, dance and music to name it any activity, this school has it. This is certainly an international school where students are trained for every aspect of life they will ever encounter.
Address: Near Hongkong Market, Block G, Sushant Lok 2, Sector 57, Gurugram, Haryana 122011
6. DELHI PUBLIC SCHOOL, Gurgaon: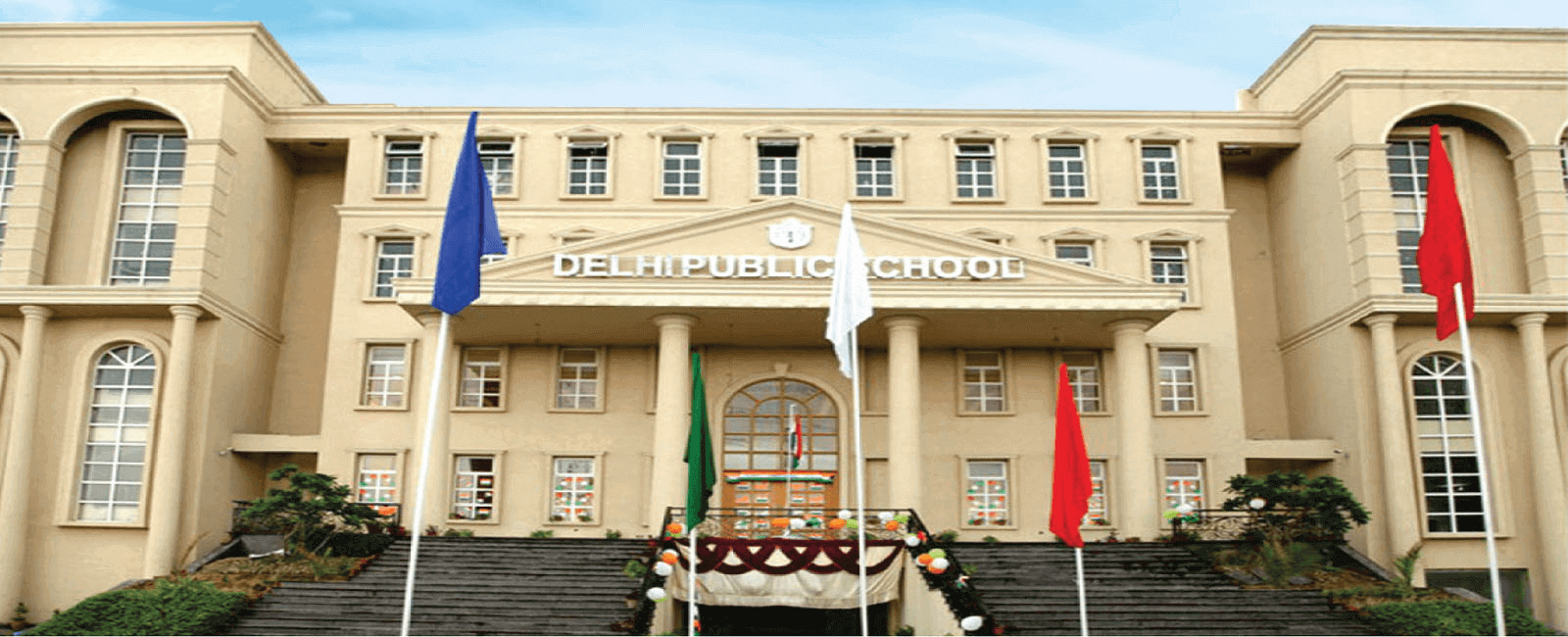 This name needs no recognition. Being the most prestigious and modern school it is like a dream of every parent being financially stable or not, to get their kid into this school. It is a CBSE affiliated school and has grade 1 to 12 in it. This school is co-educated and is like a trademarked top school in every place. With regular syllabus and schooling, it has numerous options for children as their co-curricular activity. This school has always been offering more than you think so it also charges more sometimes more than you planned.
Address: Site No I, Uday nagar, Road, Urban Estate, Sector 45, Gurugram, Haryana 122001
7. SALWAN PUBLIC SCHOOL: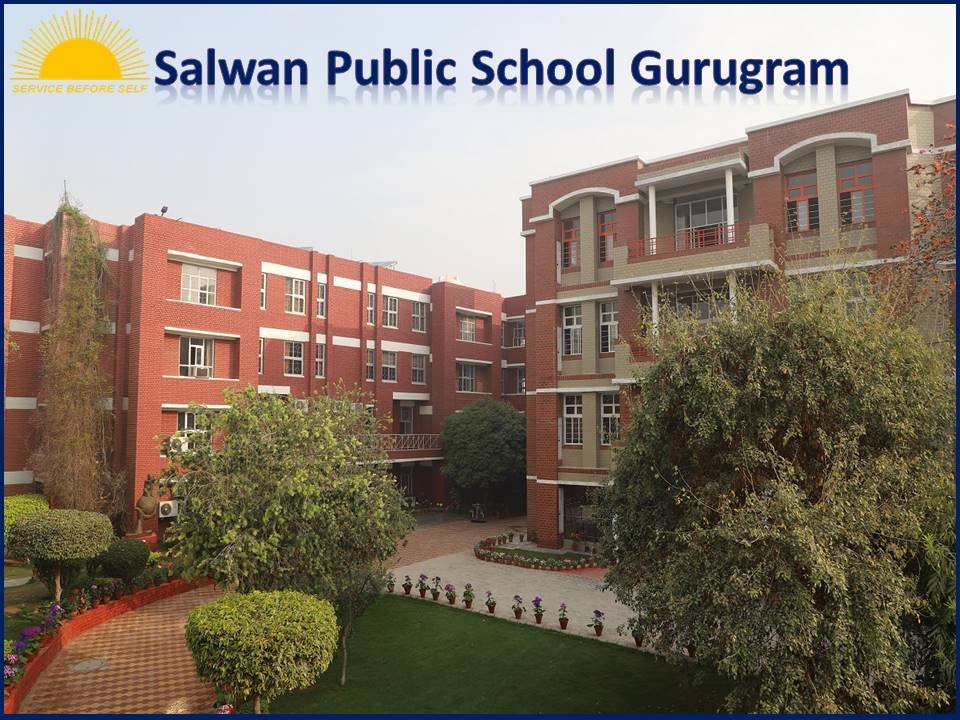 Being the first in the list, this school is CBSE affiliated and has pre-nursery to class 12 in the same school, so once your child is in, the tension of schooling will be resolved till college comes. Also, this is a co-ed school including boys and girls and does have a day boarding facilities here. Along with just studies, this school host dance, music, art, craft, painting, clay modeling, handicraft designing, sketching, origami, pottery, kirigami, calligraphy, all kinds of different music instrument training, food art, media studies, fashion studies and much more in their co-curricular syllabus.
Address: Sector 15 Part 2, Sector 15, Gurugram, Haryana 122001
8. LOTUS VALLEY INTERNATIONAL SCHOOL: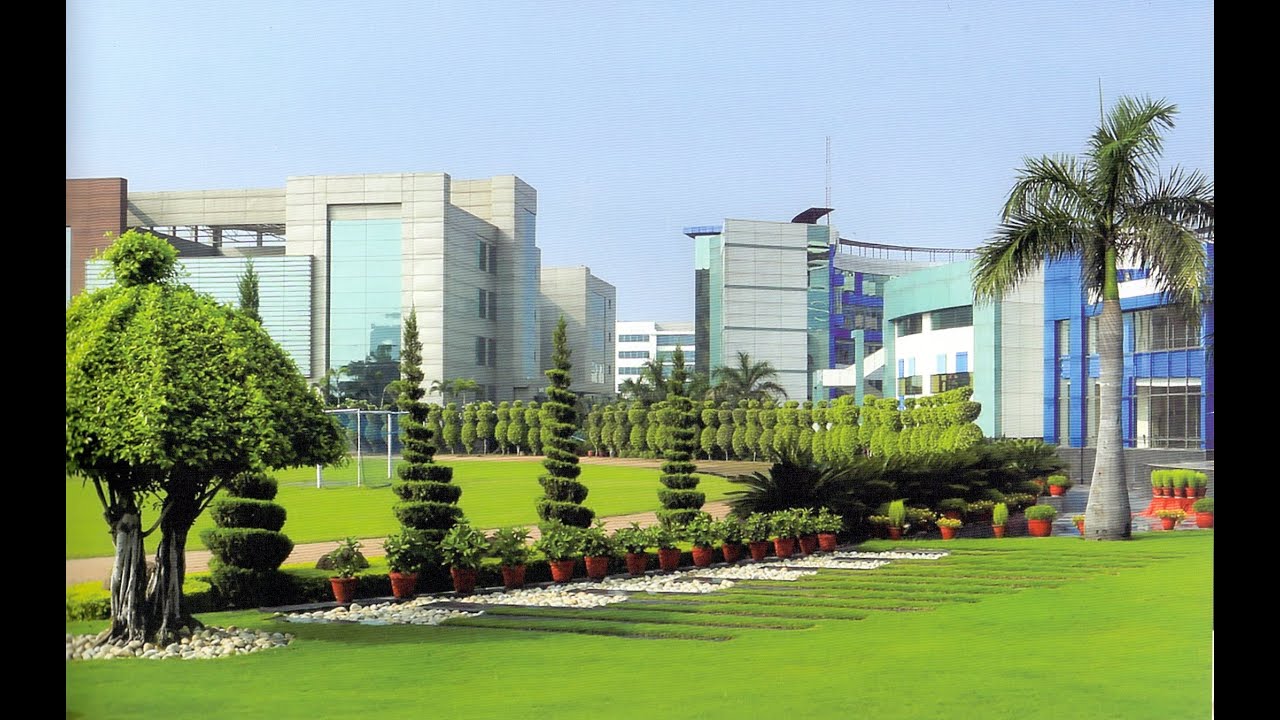 This school is also a CBSE affiliated school and is co-ed. Here along with academics, students have many other co-curricular activities some of which are music, horse riding, dancing, basketball, art, craft, yoga, gymnastic, cricket, swimming, tennis and much more. It also offers students all day class facility.
Address: Nirvana Road, Behind North Close, Block M, South City II, Sector 50, Gurugram, Haryana 122018
9. BLUE BELLS MODEL SCHOOL: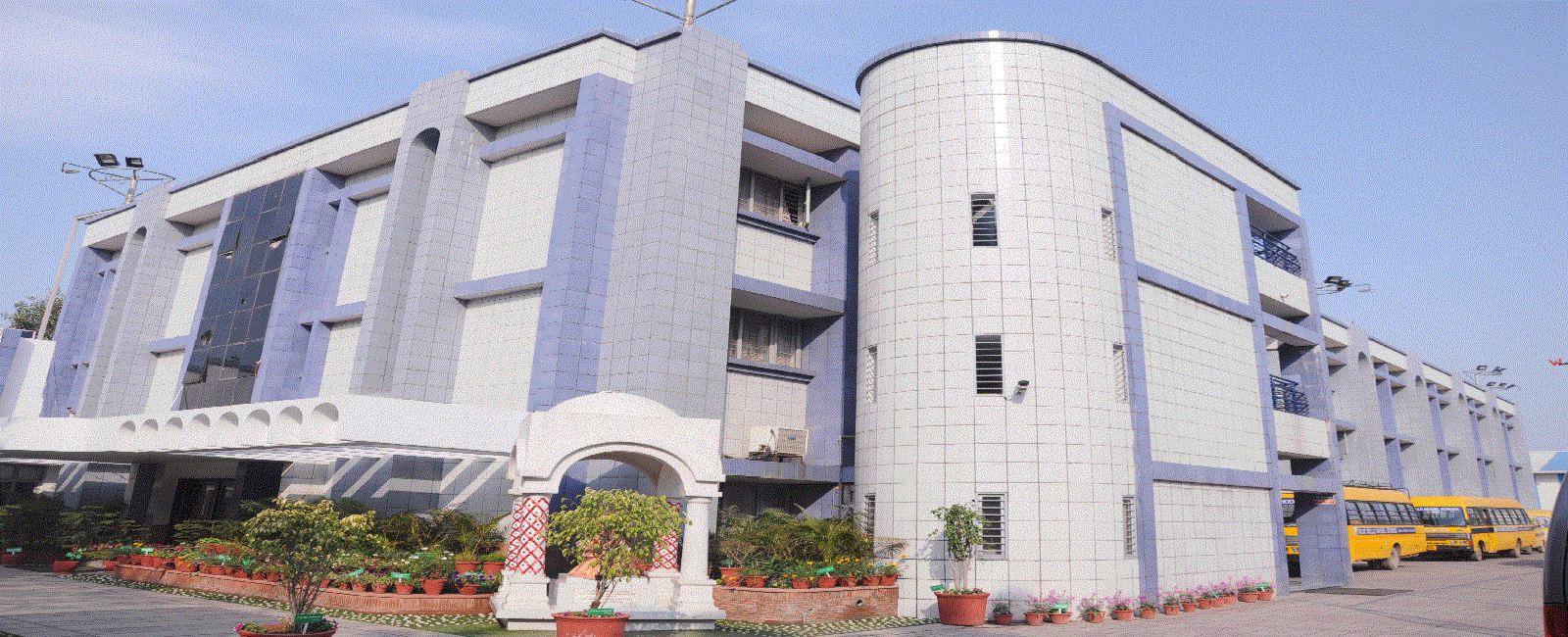 This school is also another CBSE affiliated school and is a much-known school when it comes to Gurgaon. It offers classes from 1 to straight 12 so once your child is in. at least tension of schooling is resolved. It is also a co-ed school and offers numerous other co-curricular activities in their schooling schedule and syllabus apart from just those boring books. It has every other activity as other school but it also has martial arts, karate and taekwondo include in it, so students can well know and defend themselves when the time comes.
Address: Urban Estate, Sector 4, Gurugram, Haryana 122001
10. GD GOENKA SIGNATURE SCHOOL: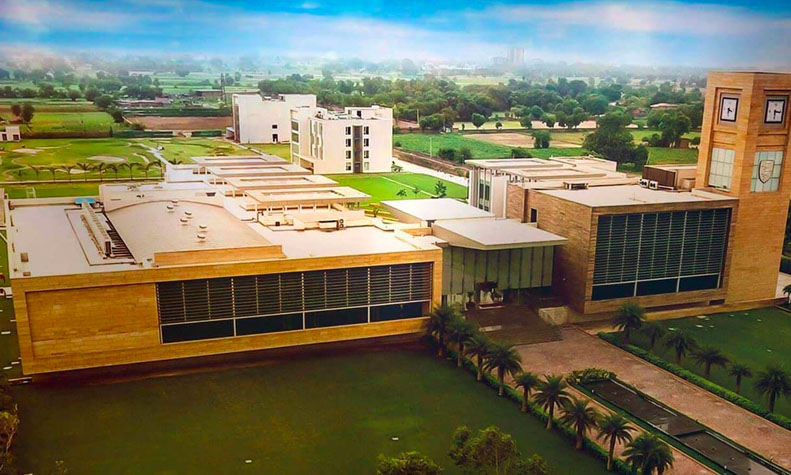 GD Goenka Signature School is a premium CBSE affiliated day, weekly and full boarding schoo. It is located on a sprawling 20 acre campus on Sohna Road, Gurgaon, just 60 minutes away from the New Delhi airport. Parents, visitors and the community are already claiming it to be way ahead of most schools in India, including most international schools. This is largely due to it's advanced Real World CurriculumTM, the premium infrastructure to support the curriculum and the well-trained mentors who are currently working with students to deliver amazing results.
Address: Opp. GD Goenka University Sohna Road, Gurugram-122103
Find more Schools in Gurgaon
Meenakshi Group Of Schools
Sector 10a, Gurgaon – 122001, Opposite Yadav Hospital, Hero Honda Chowk (Map)
PUMPKIN HOUSE (Play School And Activity Home)
A-Block, Sushant Lok Phase-1, Sushant Lok Phase 3, Gurgaon – 122001, Near Galleria Market (Map)
Delhi Public School
Sushant Lok Phase 1, Gurgaon – 122002, B-Block (Map)
Shalom Hills International School
block no . c, Sushant Lok Phase 1, Gurgaon – 122002, Block-C (Map)
Shikshantar School
South City 1, Gurgaon – 122001, J-Block (Map)
I Discoveri Xseed Preschool Sector 46
Nursery School Site, Near Plot Number 1393, Sector 46, Gurgaon – 122003, Adjacent Park, Sector 46 (Map)
Mothers Pride Education Personna Pvt Ltd
DLF Phase IV, DLF City Phase IV, Gurgaon – 122002, Near Galleria (Map)
Chiranjiv Bharti School
C-Blk, Gurgaon – 122001, Sushant Lok (Map)
Lions Public School
Sector 10a, Gurgaon – 122001, Near Hero Honda Chowk (Map)
Kendriya Vidyalaya
inside airforce campus, Sohna Road, Gurgaon – 122001, oppsite islampur vllage (Map)
St Soldier Sr Sec School
Bajghera Rd, Sector 62, Gurgaon – 122002, New Palam Vihar,PH-2 (Map)
C D International School
Sector 71, Sohna Road, Fazilpur Road, Gurgaon – 122001 (Map)
Vivekanand Academy
Sector 7, Gurgaon – 122001, Sec-7,Extn (Map)
My kido
Shop no 119, Sector 55-56 road, Gurgaon – 122001, Dt mega mall (Map)
Kunskapsskolan Eduventures
1122, DLF City Phase 1, Gurgaon – 122001, Block A
Kangroo Kids Preschool Silokhra
Kangroo Kids Preschool Silokhra, Veda Educational Society Opposite South City-I Arcade, Gurgaon – 122001, Near Unitech House
Kidzee
Plot No 3, Palam Vihar, Gurgaon – 122017, Opposite C Block (Map)
Kingdom Of Kids
J 43, Ground Floor, South City 1, Gurgaon – 122001, Near Huda City Centre Metro Station (Map)
Golden Valley School
Prem Nagar Gurgaon, Gurgaon – 122001, Rajendra Park, Nr Chirag Hospital (Map)
R K Public School
S-47, Gurgaon – 122002, Nathu Pur,Dlf PH-3
The Ardee School Gurgaon
Gate No 3, Main Road, Rd City, Gurgaon – 122001 (Map)
Raffles Intl School
403, Mgf Mall, Behror, Gurgaon – 122001, Opp Bristol Hotel
Colonel"s Central Academy
Colonel`s Central Academy, No.5 Sector-4 Urban Estate, Gurgaon – 122001 (Map)
Scholars Pride Public School
Sheetla Mata Road, Sector 5, Gurgaon – 122001, Near Petrol Pump (Map)
School Of Art And Architecture
School Of Art And Architecture, Sushant Lok Gurgaon, Sushant Lok, Gurgaon – 122002
Kidz Castle
ESI Hospital Sector 9A Gurgaon, ESI Hospital Sector 9A Gurgaon, Sadar Bazar, Gurgaon – 122001, ESI Hospital Sector 9A Gurgaon (Map)
GURUKUL
Shop no-A-1/16, Bathers Chowk, New Palam Vihar Phase 1, Gurgaon – 122017, Near by railway crossing (Map)
The Sixth Element
B Block, Adjacent B Block Garden, Near Signature, Gurgaon – 122001 (Map)
Iilm World School
P No-70, Gurgaon – 122001, Sec-53,Nr Golf Course
St. Crisprin"s Sr. Sec. School
New Railway Raod, Gurgaon – 122001
Hello Kids
324, Sheetla Enclave, Sector 5, Gurgaon – 122001, Opposite Huda Ground,Phase-2,Lane No-7a,7b (Map)
Daffodil Kindergarten
H. No. 928, Sector 46, Opposite Radhe Krishna Park, Gurgaon – 122001, Radhe Krishna Park (Map)
Good Luck Public School
A 69- C, Sector 4, Gurgaon – 122001, Ram Vihar, Near Dhanwapur Road (Map)
Vivekananda International School
Ramkrishna Palli, Gurgaon – 122001
Star Convent Prep School
23/3, Laxman Vihar Phase-2, Dhanwapur Road And Lane-3, Gurgaon – 122001, Opposite Sector-4 (Map)
Learning Plus
S-3130, Gurgaon – 122001, Dlf PH-3
Kiddian Height
C-359, Sushant Lok-1, Gurgaon – 122001 (Map)
Parents Dream Pre School (Head Office)
189, Street Number- 3, Gurgaon – 122001, Near Maidan Puri
Chrysalis Kindergarten
Sector 17, Gurgaon – 122001 (Map)
Intellitots
Mehrauli Gurgaon Road, Near Sushant Lok, Sector 28, Gurugram, Gurgaon – 122001 (Map)
Early Engineers
188, LG Floor, Sec-22A, Early Engineers, Gurgaon – 122015 (Map)
Pd Prepratory School
Plot number 189, Street no 3, Gurgaon – 122001, Madan puri (Map)
Teri Prakriti School
Teri Gram, Gwal Pahari, Gurugram, Gurgaon – 122001
Ch Chainsukh Senior Secondary School
Birhera More, Gwal Pahari, Gurgaon – 122003
Venus Kids Play School, Old Gurgaon, Gurgaon
478 Sakti Nagar, Tikona Park Road, Khandsa Road, Gurgaon – 122017, Near Laxmi Garden
Julia Gabriel Centre
3, Ulia Gabrial Centre, 45, Kusum Marg, Dlf Phase I, Dlf Phase I, Julia Gabriel Centre, Gurgaon – 122002
Idapreschool Gurgaon Dlf Iii Nursery School, Creche, Play School, Day Care
S 3117, Dlf City, Phase Iii, Gurugram, Gurgaon – 122002 (Map)
Air Force School
Old Delhi Road, Sector 14, Gurgaon – 122007, Near Kendriya Vidyalaya (Map)
The Paras World School India
Rosewood City, Main Sector Road, Sector 50, Gurgaon – 122018 (Map)
Soch centre
483, Sector 27, Soch centre, Gurgaon – 122009 (Map)
---